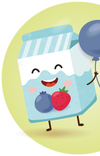 grow your
grow your
local business
Are you a caterer with a passion for kids' nutrition?
Join ezlunch and boost your business while delivering fresh healthy food to local schools
ezlunch works with local cafés and caterers & national providers of great food
Our school lunch online ordering system connects school families to your A Grade kitchen. We handle the admin while you focus on delivering school lunches kids love to eat!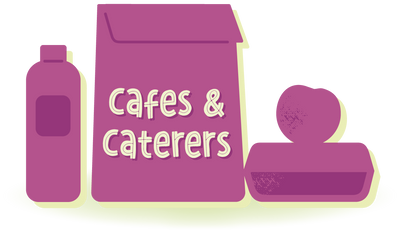 +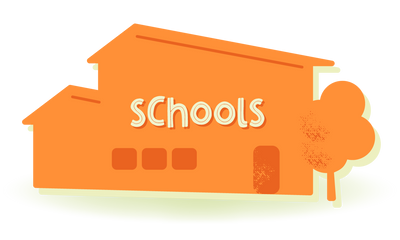 EXPAND the reach of your business

Increase your local community brand exposure and expand your reach to school families. Ordered through the myKindo school payment system, café brands are often seen by every school family – even those who don't order school lunches.
INCREASE sales

without the associated overheads
ezlunch gives you access to school lunch orders, increasing your revenue without the need for more seats, or time consuming administration.
HASSLE-FREE administration

ezlunch keeps it simple. No paper forms, no cash – just lunch online through a simple website and orders summarised and printed as you need them. Watch your lunch orders grow in real-time, set limits as you need them.
EASY & efficient

Our excellent support team handle all customer enquiries and issues, leaving you free to focus on delivering great school lunches without interruption. One bulk weekly payment makes admin easy. We handle the school communications too!
What caterers say about ezlunch school food delivery program
"Sean says…"
"The ezlunch team do a great job of liaising with schools for us and provides assistance when needed saving us valuable time."
Sean, Owner Pita Pit Albany
"Bob says…"
"Our relationship with ezlunch is a business relationship, we believe in each other and work together. We produce good food to uphold their reputation, they promote our food to new schools. Everyone locally knows our brand because of ezlunch."
Bob Han, Go Deli
"Savi says…"
"ezlunch has helped our small catering business grow substantially to where we are now servicing 14 local schools. We couldn't have done it without their help and support!"
Savi, Brunch'n'Lunch
"Bonnie says…"
"We joined ezlunch in 2019 to service one local school as families know and love our sushi. Over the last 18 months, ezlunch has introduced us to seven more schools and with three stores and a new store opening in Mangere Bridge soon, we hope to grow our Sushi Eden brand even further. Thanks ezlunch!"
Bonnie Zong, Owner, Sushi Eden
how it works... it's easy
1.
Talk to us
to register your service
2.
Connect
with local schools
3.
Download
labels and product lists
4.
Pack + Deliver
paid weekly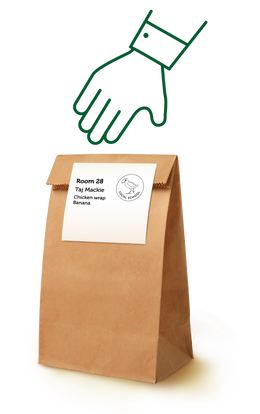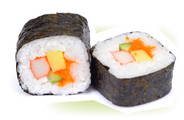 ezlunch offers excellent customer support leaving you to focus on school lunch delivery. Menu assistance available.
Offer a healthy kids lunch menu and get that 'feel good' feeling in your community.
Add photos to make your menu look fantastic. Stock, ingredients and allergy information also available.
ezlunch school lunch ordering & delivery service is nationwide!
ezlunch works with many local caterers to service hundreds of schools nationwide.
Want to join ezlunch? Take a look at our menus.
We work with many local caterers so each school has its own lunch menu. Take a look at some of the schools already working with ezlunch to see what is offered through our school lunch delivery program. Menus are easy to update online and we send menu PDFs, posters and newsletter snippets to schools advertising your lunch service.
Loading school search...
Local caterers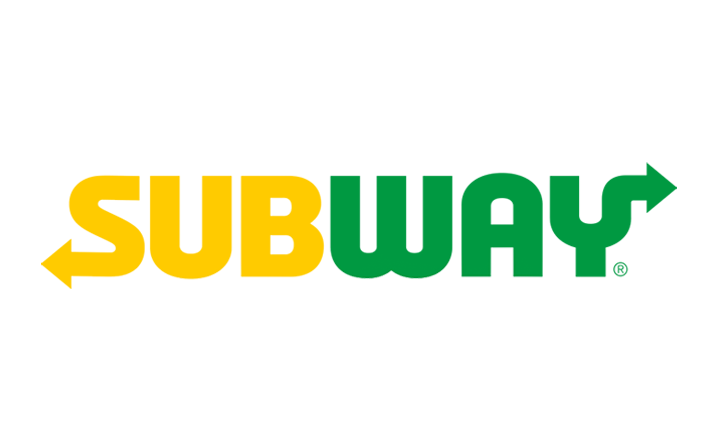 Questions and Answers
Once you are registered to supply a school(s), we will help you with uploading your menu and pricing. You set up your labelwriter (or printer) and we have an online call to show you through the system. We will provide the school with advertising. Families at the school will see your lunch menu online, place orders and pay online. You can download your production list and packing labels at 9am every morning, then make, package and deliver lunches to the school. No distributing menus and forms, counting coins or tallying orders – ezlunch will do that for you online! You will be paid in one lump sum into your account each week.
---
Get in touch through our contact form. You can tell us if there are any local schools that you would like to serve, and that are within a reasonable distance of your kitchen for delivery. There's a contract to sign ensuring we're both clear on responsibilities. It's that simple!
---
Absolutely! If the school is interested, let us know. We'll then be in touch with the school to get the final set up completed.
---
Once you are registered you will have a login and password. It is important that you keep these private and secure. Each morning during the school term, you will use these to login to ezlunch.co.nz. You can then print your daily production list and your packing labels. These will be available from 9am/order cut off time. Your daily production list will detail the item and the number ordered of that item. Your packing labels will detail the individual orders. They include the name, school and room location of the student, and their order.
---
1. A computer with internet access
2. A printer (for printing the Production List on A4 paper)
3. Dymo Labelwriter 450 or Label Sheets (these will be specified by ezlunch, and you will be given details that will allow you to re-order).
---
We have looked at all costs carefully, to ensure this service is as cheap for you to run as we can make it. The Dymo Labelwriter 450 is small, reliable, inexpensive but best of all... they never need ink... saving you a lot of money.
---
Ezlunch will retain 12% of the revenue earned from the sale of food. You will need to ensure that your prices will cover this percentage, and your other costs, including the costs of the labels (these are approximately 9c each).
---
Unlike other online school lunch platforms, we offer highly commended helpdesk support, marketing material to schools to promote your service, regular promotions, reminder emails to schools and families and we'll liaise with the schools so you can focus on your core business of making great school lunches!
---
If your school does not order enough lunches, despite your best efforts, you may ask to cease the agreement with that school. You will be expected to finish out the term or give four weeks' notice per the contract.
---
Give us a call and we'll get your account and the school account set up for you. We will also contact you if we have other local schools wanting ezlunch to see if you are available to supply to them.
---
When your account is set up, we will give you a login and password and you can choose to either set up your menu yourself or we'll do this for you!
---
It is up to you to manage your own stock levels. You can set "stock" levels for your menu items if stock is getting low. This will automatically close off orders for that item when the stock level is reached. Set stock to zero if none of the item is available.
---
By 2023 all ezlunch suppliers will need to ensure their packaging is environmentally friendly and/or meets the requirements of the Enviroschools you supply to.
---
You will be paid directly into your bank account for deliveries made the week prior. On Friday you will receive an invoice detailing this. This will include all earnings from the sale of food, less our percentage and any fundraising percentage to go to the school.
---
don't keep us a secret if you love ezlunch school lunches!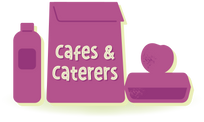 Share the love - it's easy
If you love our ezlunch school lunch delivery program, please let your friends and other schools in on it too. We can offer lunch online almost anywhere in New Zealand.
Talk to one of our friendly team for more information, or get in touch via our Contact Form.