PRESS RELEASE
04 September, 2023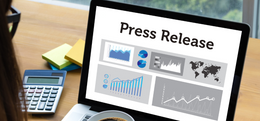 Schools $55,000 better off offering lunches with school payments

In the common struggle for funding for those extra items such as more teacher aides and enticing learning programmes, NZ-based school payments system Kindo has come up with an innovative solution.
"We've found that schools requesting fees and donations on Kindo collect, on average, $55,000 more when they offer ezlunch (lunch delivery sales) on the platform too," says Sandra Finlay, founder.
Finlay is convinced it's to do with the 25% of school payments that are made in conjunction with school shop purchases… families are finding it easier to see what's being requested and act while they're on Kindo for other purchases.
According to Finlay, they've been hearing anecdotal evidence, but now the schools using both Kindo Payables (launched in 2019) and their ezlunch service are numerous meaning we have been able to analyse the data accurately. "We're definitely hearing evidence of increased donations, reduced outstanding debts and money trickling in all the time where it never used to."
Uptake of Kindo Payables has been rapid and schools are reporting positive impacts on both timing and volume of funding coming in, compared to use of other online school payment systems that don't offer the 'all-in-one' shopping with school payments.
Ezlunch is highly effective as it's often a drawcard for families to visit Kindo weekly. Schools also report using Kindo for trip permission forms, uniform, sports registrations and fundraisers can be effective at getting school payments made.
"It just makes sense. Giving busy families one place to transact with the school, that's accessible, clear, and easy to use, and that they have reason to access often, is going to make an impact on school income." And that, she says, is mission accomplished.